Listen to this page:
As you emerge from the last serpentine train tunnel, making your way from Tokyo into Yamanashi, you suddenly plunge into vast swathes of lush vineyards. On countless occasions, as I sat peering through my window onboard a passing train, I felt a deep longing to explore these vineyards and wineries on foot. Anyone who loves to explore knows that walking is the best way to get an intimate knowledge of place, so after years of longing, I've made that daydream a reality. Please enjoy my full-day plan for walking in Japan's premier winery region.
The following tour recommendations include visiting a museum, suggestions for lunch, and stopping at 4 different wineries.
The Shakadō Museum of Jōmon Culture
The Jōmon period (Jōmon jidai) is the time in Japanese prehistory, dated between c. 14,000–1000 BCE, during which Japan was inhabited by a hunter-gatherer culture, which reached a considerable degree of sedentism and cultural complexity. The pottery style characteristic of the first phases of Jōmon culture was decorated by impressing cords into the surface of wet clay and is generally accepted to be among the oldest in East Asia and the world.
During the construction of the Chuo Expressway in the early 1980s, a great treasure-trove of Jōmon pottery dating from 4000-6500 years ago was unearthed and is now on permanent display at the Shakadō Museum of Jōmon Culture.
The museum entry fee for adults is ¥200, while children under the age of 12 can enter for ¥100. The opening hours are from 9:00 to 17:00 (last entry at 16:30). The museum is closed on Tuesdays. If a national holiday falls on a Tuesday, the museum will also be closed on Wednesday.
Please watch the following art history lecture:

Marufuji Winery Tour
Marufuji Winery is open daily from 9:00 to 16:30. Japanese-language tours are available at 10:30 and 14:00.  The 15-minute tours are free and groups of less than 10 people do not require a reservation. However, it is advisable to let them know you are coming by filling in the tour-request form on their website. Please ensure you arrive 5-10 minutes before the tour begins. After your tour, you can taste up to 5 wines for just ¥500.
Marufuji Winery's trademark is "Rubaiyat." Rubáiyát of Omar Khayyám is the title that Edward FitzGerald gave to his 1859 translation from Persian to English of a selection of quatrains attributed to Omar Khayyám (1048 – 1131), a Persian mathematician, astronomer and poet. By the 1880s, the book was extremely well known throughout the English-speaking world, to the extent that numerous "Omar Khayyam Clubs" were formed. Here is an example of one of many Khayyám poems that extol the virtues of wine:
How swiftly does this caravan of life pass;
Seek thou the moment that with joy does lapse.
Saghi, why lament tomorrow's misfortunes today?
Bring forth the chalice, for the night shall pass.
If you look closely at the walls of the old stone fermentation tanks, you can still see tartaric acid crystals which are romantically referred to as "wine diamonds." It seems fitting that although the bejewelled edition of the Rubáiyát rests at the bottom of the Atlantic Ocean, diamonds have been hidden in wine since time immemorial.
Ishihara Hōto Restaurant
Hōtō (ほうとう), a popular regional dish originating from Yamanashi, is made by stewing flat udon noodles and vegetables in miso soup. Although the stew may appear to be completely vegetarian, you can almost be certain that the stock is flavoured with dried fish flakes. This restaurant is located in a traditional Japanese house surrounded by a very attractive Japanese garden (open 11:00-15:00/ closed on Tuesdays). As this is a family-run restaurant, it occasionally has unscheduled closures, so apologies in advance if this causes any inconvenience.
The menu is as follows:
Hōtō-¥1,000/ Motsu (tripe)-¥300/ Glass of house wine-¥300/ Bottle of wine (720ml)-¥ 2,000/ Beer-¥500/ Cola-¥200/ Oolong tea-¥200

Lumière Winery Tour
Lumière Winery is open daily from 9:30 to 17:30. English-language tours must be booked at least 4 days in advance (minimum 2 people). The 30-minute tours, starting at 10:30 and 15:00, are quite extensive (10:45 and 14:00/ Japanese language only). The price for an English tour is ¥800, but tasting will require the purchase of a vending card for ¥500 plus the cost of the wine you drink (¥500 for Japanese-language tours). Please visit their website to book a tour: Lumière Tour. It might also be possible to book a tour by sending a message to the email address below. The prices for tasting vary from ¥100 to ¥300 for 20 ml. In addition, Zelkova, the French restaurant at Lumière, has a delicious French-Japanese menu. I say French-Japanese as the cuisine is definitely French, but the fresh ingredients are locally sourced. For example, you may find bamboo shoots or shiitake mushrooms in among other ingredients. Please email:
winery@lumiere.co.jp

to make a reservation.

Katsunuma Jyozo Winery Tour
Katsunuma Jyozo Winery is open daily from 9:00 to 16:00. A Japanese-language tour can be booked at least 2 days in advance. The tour is 30 minutes and is fairly informal (maximum 8 people), however, a 2-hour tour is available if you are really keen. The 30-minute tour price is ¥1,500, but this price covers the cost of a wine-tasting vending card and ¥1,000 worth of tasting. The prices for tasting vary from ¥100 to ¥300 for 30 ml. The 30-minute tours run from 10:00, 11:00, 13:00, 14:00 and 15:00. Please email:
kw@wine.or.jp

MGVs Winery Tour
MGVs Winery is open from 9:30 to 16:30. The winery closes on Tuesdays (April to November) and both Tuesdays and Wednesdays (December to March). There are currently no set tours, but that will change shortly. However, most of the winery is visible through the massive windows in its very chic tasting area. The prices for tasting vary from ¥200 to ¥700 for 30 ml.
The taxi drivers at JR Chuo Line's Enzan Station (south exit) are very accommodating to foreign visitors and will do their utmost to take you wherever you want to go. It is their job to know the winery scene as they ferry customers to the various wineries on a daily basis. On your return journey to the station from the last winery on your itinerary, you can call a taxi at: 055-332-3200. The person who answers may not be very proficient in English, but if you keep it simple, you should be fine:
Customer:

Taxi, please. MGVs (Magvees) Winery to Enzan Station (speak slowly and repeat if necessary).
Taxi Company:

10 minutes…
The taxi fare from JR Enzan Station to Marufuji Winery is ¥2,500 (the fare to the museum will be slightly higher), and the fare back from MGVs to JR Enzan Station is ¥2,000. These taxi fares reflect 2019 prices. In addition, most of the taxis can only accommodate 4 passengers.
If you are carrying bags that you do not particularly want to drag around with you all day, you can put them in a locker at JR Enzan Station. Be forewarned that there are not many lockers, so there is no guarantee that one will be available, particularly on weekends.
Please use the following JR schedules (subject to change each year) to help plan your visit to Japan's premier winery region:
For anyone considering including a winery tour on their way to Matsumoto Castle:
Copyright © David Ellis | All Rights Reserved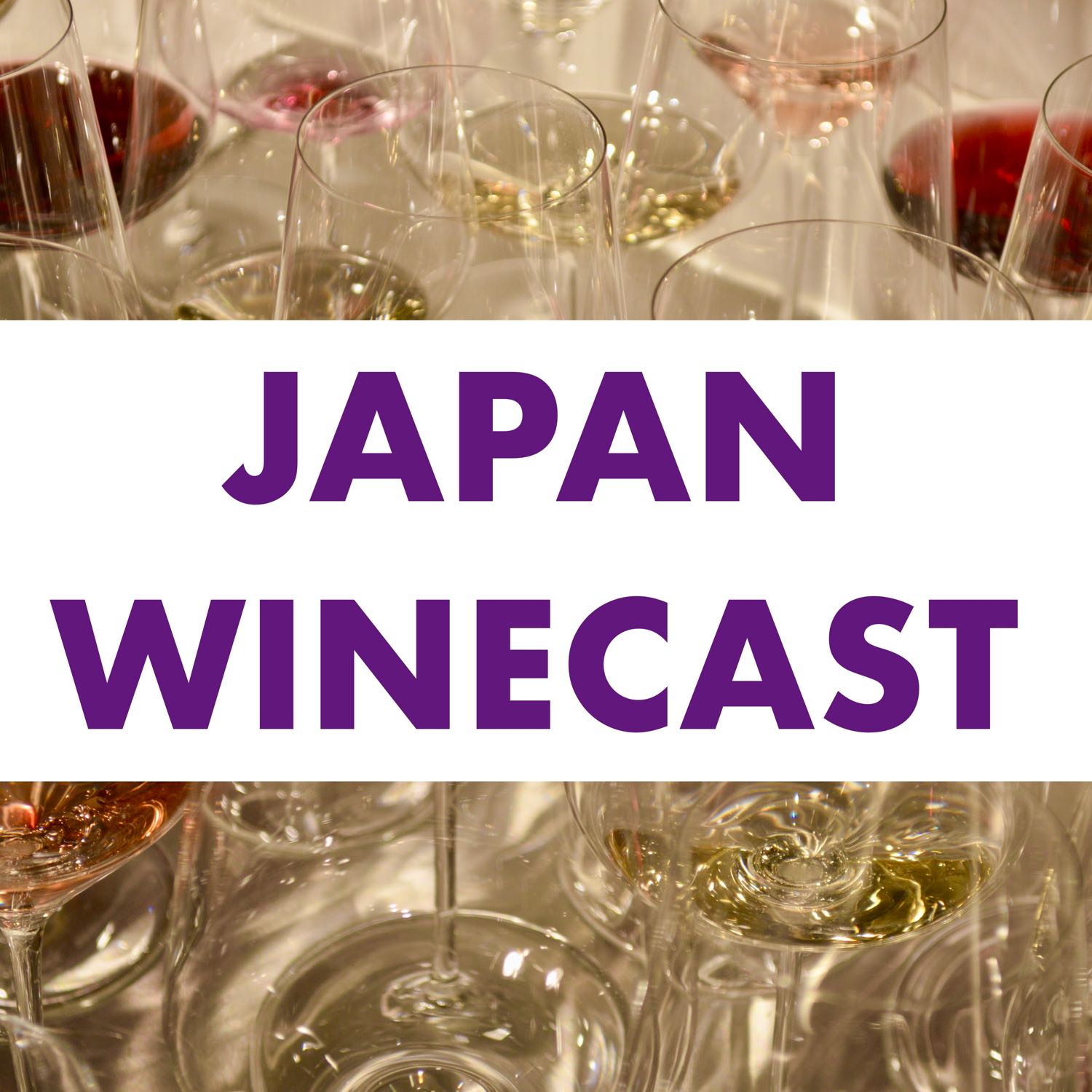 The History of Winemaking in Yamanashi, Japan
–
Japan Winecast
This first podcast on Japan's unique wine scene focuses on the history of wine in the island nation. It starts by looking at evidence of ancient grape fermentation by Japan's Jōmon people (14,000 BCE to 1,000 BCE), and then moves on to the origin story of Japan's indigenous grape variety, Kōshū. Next, we'll follow two young men, Ryuken Tsuchiya (1858-1940) and Masanari Takano (1852-1923), on their journey to France to learn the art of winemaking. After that, we'll learn about the geology and climate of Japan's premier winegrowing region, Yamanashi. Finally, we'll learn more about Yamanashi's Kōshū wines.