Listen to this page:
As you emerge from the last serpentine train tunnel, making your way from Tokyo into Yamanashi, you suddenly plunge into vast swathes of lush vineyards. On countless occasions, as I sat peering through my window onboard a passing train, I felt a deep longing to explore these vineyards and wineries on foot. Anyone who loves to explore knows that walking is the best way to get an intimate knowledge of place, so after years of longing, I've made that daydream a reality. Please enjoy the first of what I hope will be many recommendations for walking in Japan's premier winery region.

MGVs Winery Tour
MGVs Winery is open from 9:30 to 16:30. The winery closes on Tuesdays (April to November) and both Tuesdays and Wednesdays (December to March). There are currently no set tours, but this will change shortly. However, most of the winery is visible through the massive windows in its very chic tasting area. The prices for tasting vary from ¥200 to ¥700 for 30 ml.
Recommendations:
2016 K131 SHIMOKAWAKUBO (white) & 2016 K131 KATSUNUMACHO (white)
As you walk along the narrow vineyard roads, you will inevitably meet the local farmers who seem to genuinely welcome the presence of tourists. The first thing they want to know is where you are from, then they want to tell you about their vineyards and maybe which wineries use their grapes. As these types of interactions are at the heart of alternative tourism, despite the language barrier, just jump right in. Serendipity is the best part of leaving the well-trodden path behind.
As I walked nearby Katsunuma Jyozo Winery in summer 2018, I met Mr. Amemiya who kindly offered me a bunch of his Kyoho grapes (a concord-like species of grape). They were absolutely delicious, however, I had to eat them surreptitiously as I continued walking so as not to give the impression that I had just helped myself to the local produce. Always remember that the Japanese are very generous and understanding, but their good nature has limits. Farmers definitely do not want you to help yourself.

Katsunuma Jyozo Winery Tour
Katsunuma Jyozo Winery is open daily from 9:00 to 16:00. A Japanese-language tour can be booked at least 2 days in advance. The tour is 30 minutes and is fairly informal (maximum 8 people), however, a 2-hour tour is available if you are really keen. The 30-minute tour price is ¥1,500, but this price covers the cost of a wine-tasting vending card and ¥1,000 worth of tasting. The prices for tasting vary from ¥100 to ¥300 for 30 ml. The 30-minute tours run from 10:00, 11:00, 13:00, 14:00 and 15:00. Please email:
kw@wine.or.jp
Recommendations:
2016 ARUGA BRANCA ISSEHARA (white) & 2015 ARUGA BRANCA PIPA (white)

Lumière Winery Tour
Lumière Winery is open daily from 9:30 to 17:30. English-language tours must be booked at least 4 days in advance (minimum 2 people). The 30-minute tours, starting at 10:30 and 15:00, are quite extensive (10:45 and 14:00/ Japanese language only). The price for an English tour is ¥800, but tasting will require the purchase of a vending card for ¥500 plus the cost of the wine you drink (¥500 for Japanese-language tours). The prices for tasting vary from ¥100 to ¥300 for 20 ml. Please email:
winery@lumiere.co.jp
Recommendations:
HIKARI KOSHU BARREL FERMENTATION (white) & 2015 LES ENFANTS BLACK QUEEN (red)
---
The taxi drivers at JR Chuo Line's Enzan Station (south exit) are very accommodating to foreign visitors and will do their utmost to take you wherever you want to go. It is their job to know the winery scene as they ferry customers to the various wineries on a daily basis. On your return journey to the station from the last winery on your itinerary, you can call a taxi at: 055-332-3200. The person who answers may not be very proficient in English, but if you keep it simple, you should be fine:
Customer:

Taxi, please. Lumière Winery to Enzan Station (speak slowly and repeat if necessary).
Taxi Company:

10 minutes…
The taxi fare from JR Enzan Station to MGVs (Magvees) Winery is ¥2,000 (2019 pricing), and the fare back from Lumière Winery to JR Enzan Station is less than ¥2,500 (2019 pricing). In addition, most of the taxis can only accommodate 4 passengers.
If you are carrying bags that you do not particularly want to drag around with you all day, you can put them in a locker at JR Enzan Station. Be forewarned that there are not many lockers, so there is no guarantee that one will be available, particularly on weekends.
Please use the following JR schedules (subject to change each year) to help plan your visit to Japan's premier winery region:
For anyone considering including a winery tour on their way to Matsumoto Castle:
Copyright © David Ellis | All Rights Reserved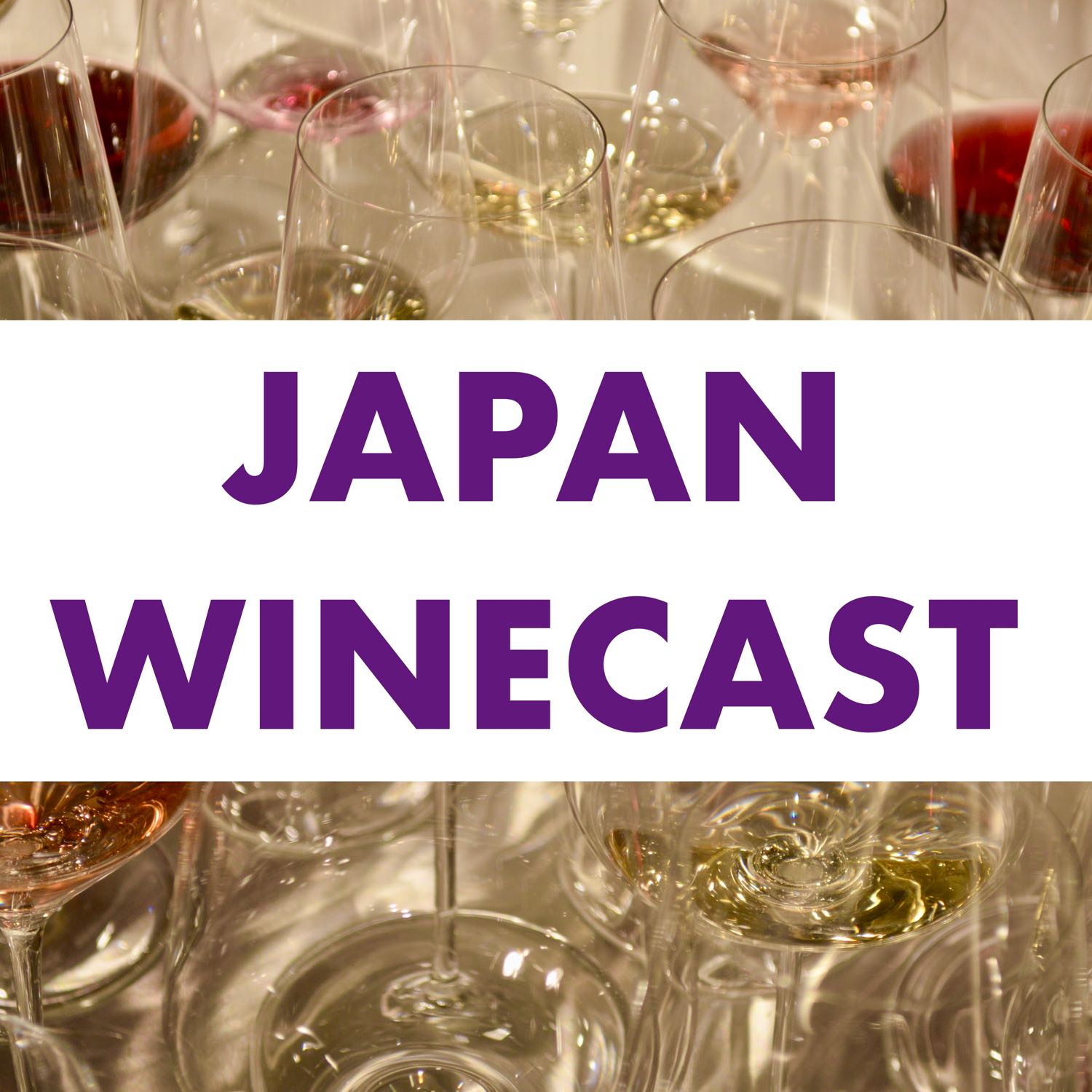 The History of Winemaking in Yamanashi, Japan
–
Japan Winecast
This first podcast on Japan's unique wine scene focuses on the history of wine in the island nation. It starts by looking at evidence of ancient grape fermentation by Japan's Jōmon people (14,000 BCE to 1,000 BCE), and then moves on to the origin story of Japan's indigenous grape variety, Kōshū. Next, we'll follow two young men, Ryuken Tsuchiya (1858-1940) and Masanari Takano (1852-1923), on their journey to France to learn the art of winemaking. After that, we'll learn about the geology and climate of Japan's premier winegrowing region, Yamanashi. Finally, we'll learn more about Yamanashi's Kōshū wines.